Welcome to the Tami Dogbox Pro Shop!

The safety of our dogs during car trips is very important to us. After a long search for a car dog box, which for the first time offers a kind of "airbag function" for the dogs, we are pleased to offer the world novelty "Tami - Inflatable Dogbox with Airbag function" here in the shop. In addition to the maximum impact safety for dogs in car rides, the Tami Inflatable Dogboxes have the advantage of occupying absolutely no space in the trunk by simply venting the air out of the box.

While usual metal boxes weigh between 20 and 30 kg, the Tami dog box weighs just 6 kg in a medium size, can be folded into a small package, especially good to carry and easy to store. So the problem of housing is a thing of the past. The box remains folded, for example, in the trunk, where they only have a height of max. 20 cm. The flexible outer shell of the Tami dog box can not damage the interior of the vehicle. Inflating with a handy foot pump takes only about 20 seconds for size M. The entire box is water-repellent inside and outside and completely washable.

All models of the "Tami Inflatable Dogboxes" here in the shop!

Sport Vibrations wishes you a lot of shopping pleasure!
Klick below to watch the TAMI product video!
-



... more information on:
https://www.sportvibrations-dogbox.com/
---

Known from the TV show
"The thing of the year"

Ernstfried Prade (inventor of the TAMI-Dogbox), as well as the border collie bitch TAMI
(Namesake of the TAMI-Dogbox) have participated this year in the TV show "The Thing of the Year".

Click here for the video of the gig: https://www.facebook.com/dasdingdesjahres/videos/331497934150311/
---
HOT! The TAMI dog box passed the crash test with flying colors!

Here is the latest crash test video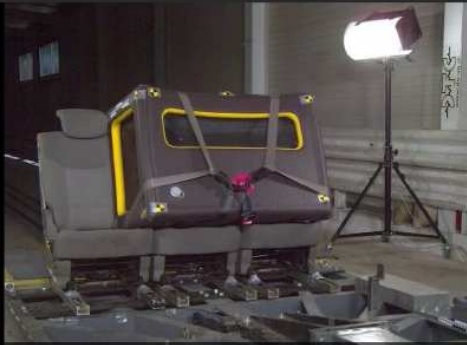 Every dog owner in Germany is required by law to stow his dog in the vehicle and to ensure that it does not fly through the vehicle in case of emergency braking or sudden evasive movement. How this happens is up to every dog owner. The majority of the usual transport boxes on the market reliably secure the dog so that in the event of an accident is not a dangerous projectile.
Rarely mentioned is usually the possible risk of injury of the dog! Our approach with the inflatable TAMI dog box was that we protect not only the people in the car, but above all the dog. Click to watch Crashtest-Video
---